Workers' Compensation Insurance
Workers' Compensation coverage helps to protect both your employees and your business.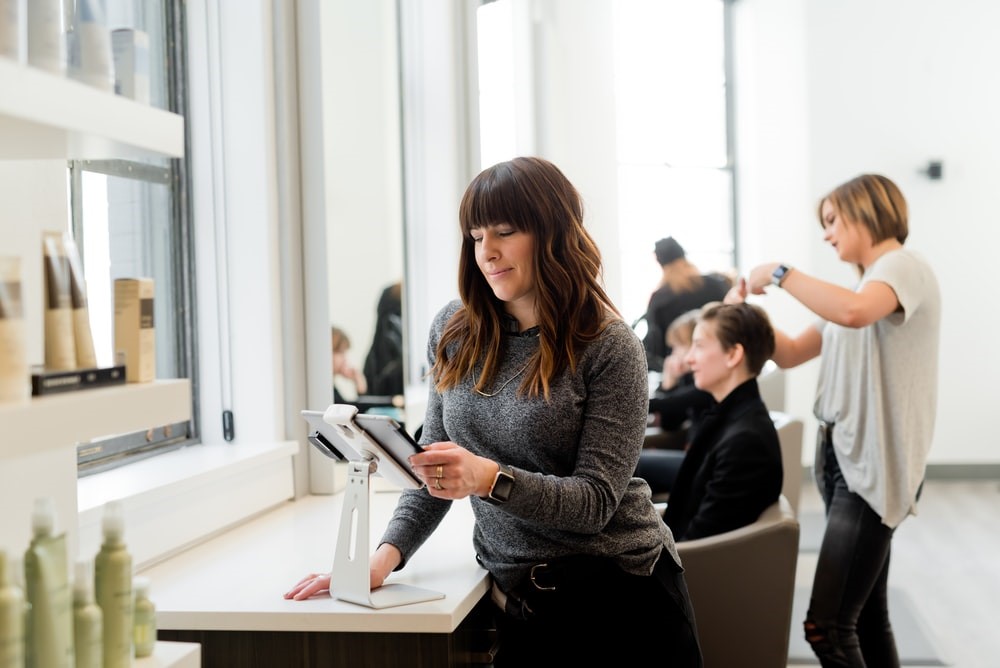 If you have a small business that employs people, chances are you need to have
Workers' Compensation insurance
. This crucial commercial insurance coverage protects both your employees and your business. If you have even one employee, you may need to carry Workers' Compensation insurance.
Workers' Compensation insurance kicks in when employees are injured or hurt on the job –   anything from an employee tripping over an electrical cord in the office and falling to employees traveling from job site to job site being involved in an auto accident and being hurt.
In addition to injuries sustained while working, Workers' Compensation insurance provides coverage for occupational illnesses and diseases, such as asbestosis, COPD, heatstroke, hearing loss, or asthma.
Who Needs to Carry Workers' Compensation Insurance?
Workers' Compensation insurance is state-regulated. Most states mandate employers to carry the coverage. The number of employees a business has usually is the trigger for having to carry coverage – if you are self-employed with no employees, you will not need Workers' Compensation. But depending on your state, once you hire employees, you may need to purchase the coverage.
Texas is the only state in the US where private employers are not obligated to carry Workers' Compensation insurance, but they may elect to purchase it voluntarily. Public employers in Texas are held to different rules and may have to provide Workers' Compensation coverage for their employees.
What Does Workers' Compensation Insurance Cover?
Workers' Compensation insurance may help cover various things for injured workers:
Medical Treatment Received due to the Accident: Treatment could include any immediate emergency treatment such as the ambulance, ER, and imaging scans, as well as follow-up outpatient doctor's visits, physical therapy, rehabilitation, and prescription medications. Mileage, Uber, or other transportation costs to and from medical appointments related to the injury can also be reimbursed.
Temporary Disability Following the Injury: Temporary disability payments can last up to 104 weeks, but only during the first five years post-injury. If the injured worker is temporarily disabled and cannot go to work, they will receive a portion of their loss of wages during this time.
Permanent Disability After a Workers' Compensation Injury: If the employee is deemed permanently disabled, they may continue to receive benefits for a set period based on their degree of disability. Disability ranges from 0-100% on a scale determined by the doctor – someone who is less than 100% disabled is considered permanently partially disabled.
Job Displacement Benefits are Available for Some Workers: A worker may qualify for retraining assistance if they are unable to return to their previous job. Perhaps their injury rendered them unable to work at their prior occupation. Still, with retraining, they can perform a different type of job – job displacement benefits are designed to help with this retraining so the employee can successfully return to some form of employment.
An injured worker may also be entitled to penalties if payments are late or if their insurance carrier incorrectly denies necessary treatment or payments.
How do I Purchase Workers' Compensation Insurance?
A few states are monopolistic and require employers to purchase coverage from the state insurance fund or qualify to be self-insured. Those states are North Dakota, Ohio, Washington, and Wyoming and the US Virgin Islands, and Puerto Rico. If your business is in one of these monopolistic states, you may need to purchase separate coverage for employer's liability as it is typically not included with the Workers' Compensation coverage.
Employers can purchase coverage from the state insurance fund or private carriers selling the coverage in the rest of the country. Talk with your agent for more help with purchasing Workers' Compensation insurance. Do not delay, though – if you need to have the coverage; it is essential you purchase it timely.
What are the Penalties for Failing to Carry Workers' Compensation Insurance?
If your business has to carry Workers' Compensation insurance but fails to have the proper coverage in place, the penalties can be steep. Each state has different penalties and sets its own punishments, but you will, at minimum, pay a hefty fine in most places. In California, the fines could be up to $100,000. In Florida, fines are set at two times the amount of the premium the employer should have paid.
In some states, intentional non-compliance with Workers' Compensation insurance laws is a criminal offense, punishable by jail time and felony or misdemeanor charges.
The severity of the penalties proves the importance of understanding and carrying the proper Workers' Compensation insurance coverage for your business. It is not just important for taking care of your employees; it is also a critical move for your business. Get expert help with understanding Workers' Compensation insurance, if you need it, and how to purchase it, so you know you are making the right decision when it comes to your coverage.
How do I Learn More?
To learn more about Workers' Compensation insurance, contact the experts at Jump Insurance. Our licensed experts will be happy to answer any questions you have.